Neuer Neuer Neuer Tanz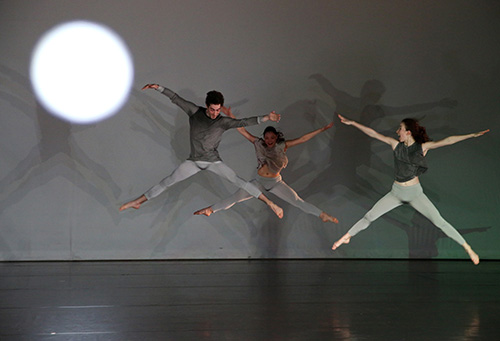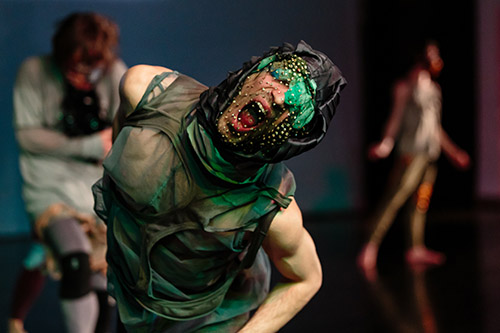 How can the future of contemporary western dance be imagined? Or should we rather store it as a relict of the 20
th
century? Are we witnessing the emergence of a new folklore in Euro-American culture?
The Folkwang Tanzstudio, founded by Kurt Jooss in 1928, carries along a history of innovation within European dance. This history is more and more becoming heritage. How do the young bodies of today's ensemble relate to that heritage? How can we activate the archive and create a new dance out of it?
In 'Neuer Neuer Neuer Tanz' a potential future of dance is explored. Both the contemporaneity of dance is discussed as well as the desire for the new. In a wild choreography, memories of past dances are evoked in order to question the state of dance in the 21
st
century.
Read an interview
here
.
Presentations
:
— 27 February 2020, Bits of Dance, CC Brugge (Magdalenazaal), Brugge (BE)
— 17, 18 & 19 October, Folkwang, Essen-Werden (DE)
— 10 & 11 May 2019, PACT Zollverein, Essen (DE)
2019 / Choreography by: Michiel Vandevelde Dance: Baptiste Bersoux, Yi-An Chen, Maria Giovanna Delle Donne, Stsiapan Hurski, Ji Hee Kim, Giuseppe Perricone, Darko Radosavljev, Pierandrea Rosato, Narumi Saso, Mariane Verbecq Music: Eva Reiter, Edgard Varèse, Frank Zappa Costume: Heide Vanderieck Light, set: Michiel Vandevelde Assistant: Mario Barrantes Espinoza Feedback: Jonas Leifert, Kristof van Baarle Production: PACT Zollverein und Folkwang Tanzstudio Thanks to: all who have supported the process close and far away