Ghosts of the Past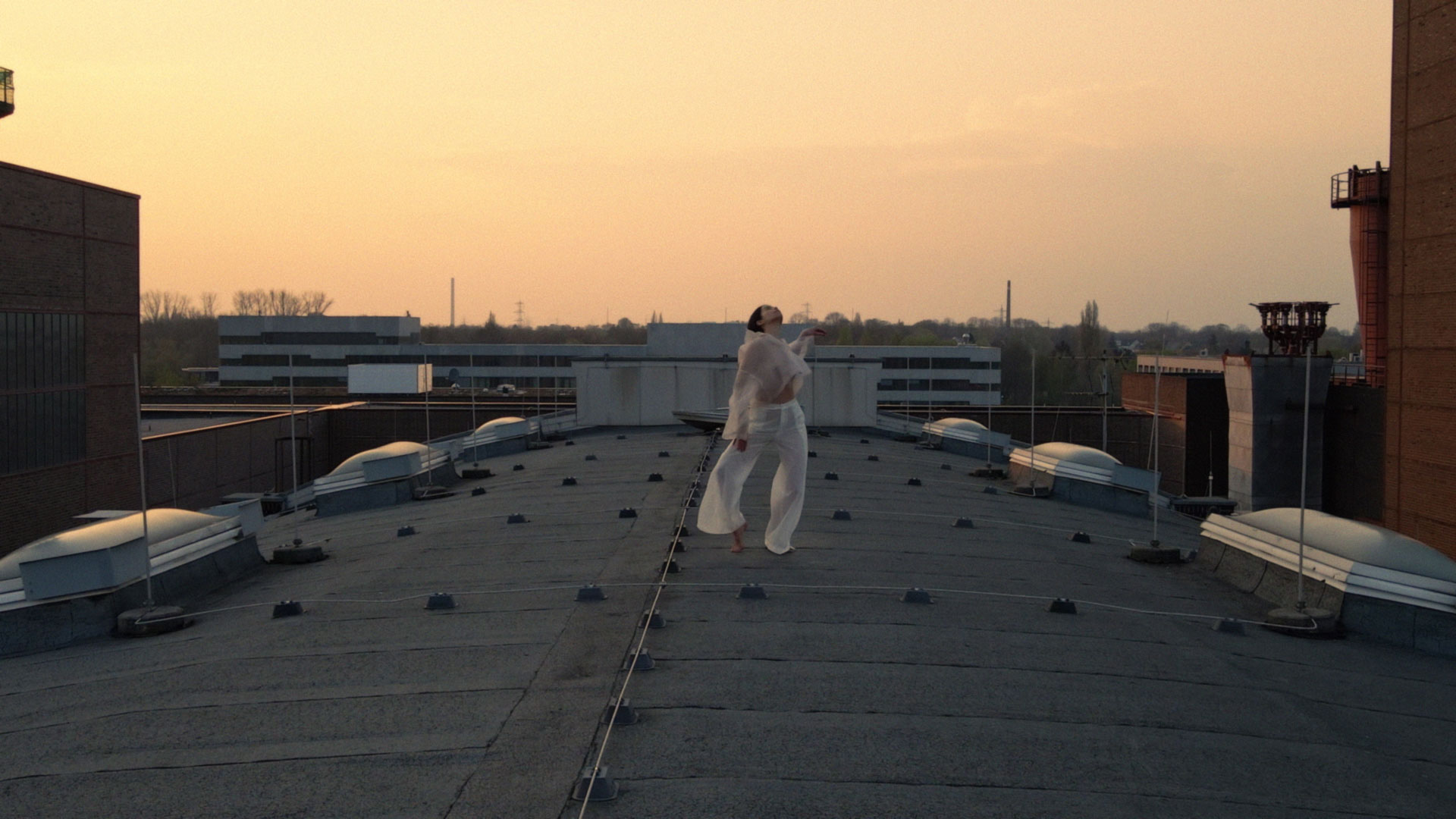 Looking back at nine years of performance making and choreographing, Michiel Vandevelde directs a video as exhibition. Travelling through fragments of performances the underlaying threads and questions of his work are unraveled. From the birth to the death of the image. From 'Love Songs (veldeke)' (2012) till 'Dances of Death' (2021).
Shot in single takes with a drone, we roam through the empty building of PACT Zollverein. Each room holds their own 'ghosts of the past' on which the next room builds further. We encounter dancers, dances, sounds and texts. In a wild remix, the different sensibilities of the work are brought forth. Ghosts of the past is a travel through time, navigating through a personal history as well as evoking histories of dance.
Presentations
:
— 30 September 2022, CINEMATEK, 11. international dancefilmfestival brussels (BE)
— 1 – 15 March 2022, 4th International Segal Center Film/Screen Festival on Theatre and Performance (FTP), New York (USA)
— 10 June – 31 August 2021,
Dringeblieben
(DE)
Credits

2021 / Direction, choreography, concept, editing: Michiel Vandevelde Dramaturgical advice: Kristof van Baarle Dancers: Arthur Hollants, Michiel Vandevelde, Mario Barrantes Espinoza, Amanda Barrio Charmelo, Bryana Fritz, Jara Vlaeminckx, Oskar Stalpaert, Júlia Rúbies Subirós, Hanako Hayakawa, Robson Ledesma, and Folkwang Tanzstudio (Baptiste Bersoux, Emily Castelli, Yi-An Chen, Stsiapan Hurski, Ji Hee Kim, Giuseppe Perricone, Darko Radosavljev, Pierandrea Rosato, Narumi Saso, Mariane Verbecq) Costumes: Lila John, Heide Vanderieck, Tutia Schaad, Ester Manas Drone operator: Martin Hartmann/Düsseldrone Color grading: Kene Illeghems Sound editing: Bart Aerts/senstudio Titles: Ward Heirwegh Financial Management: Klein Verzet Produced by: PACT Zollverein Artistic director PACT: Stefan Hilterhaus Project management: Katharina Heib Project management support: Julius Brüntink Coordination: Inga Bergmann Technicians: Rainer Nilius, Christian Göbel, Leon Dohr, Lara Heinrich, Desirée García López

A project within the framework of the Alliance of International Production Houses supported by the Federal Government Commissioner for Culture and the Media.