Untitled
Why do we use the circle as a metaphor all the time but not as an actual space?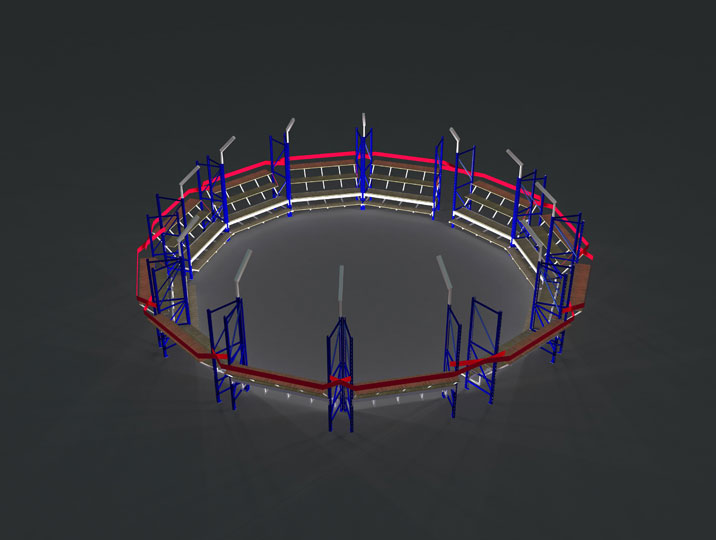 Except for campfires and fights, not many things in our society really seem to call for a circle.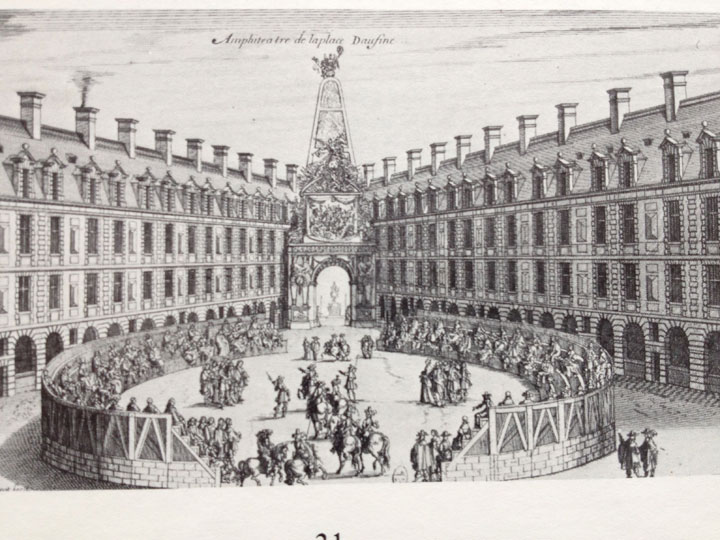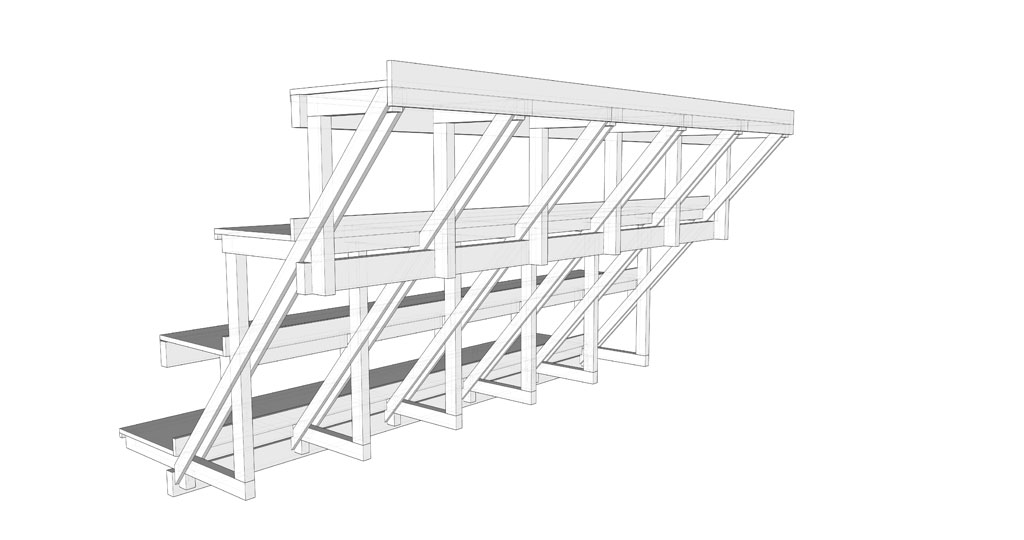 (flexibility is often avoiding conflict rather than dealing with it)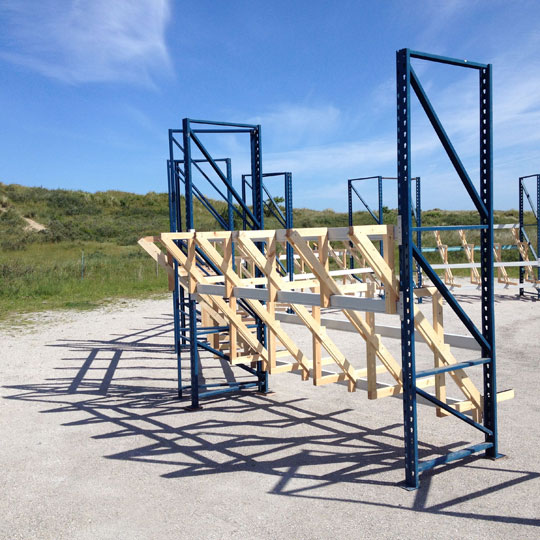 But, when I was asked to make a circular scenography for an outdoor dance piece, I decided to work with some good craftsman to make it as flexible as possible.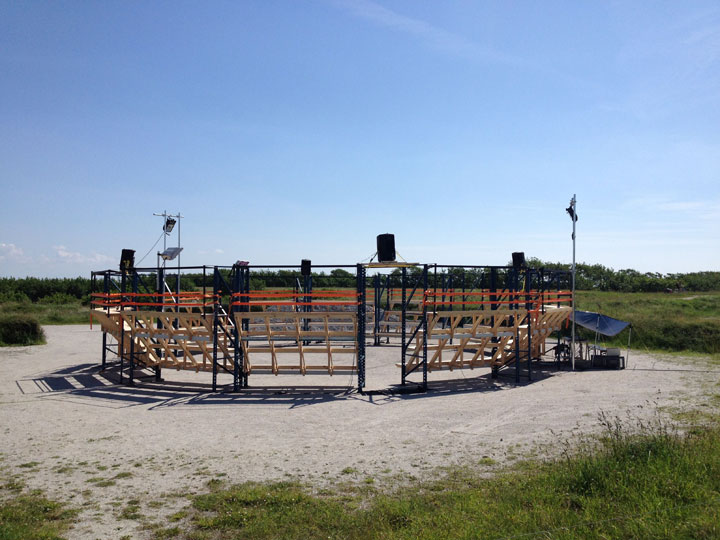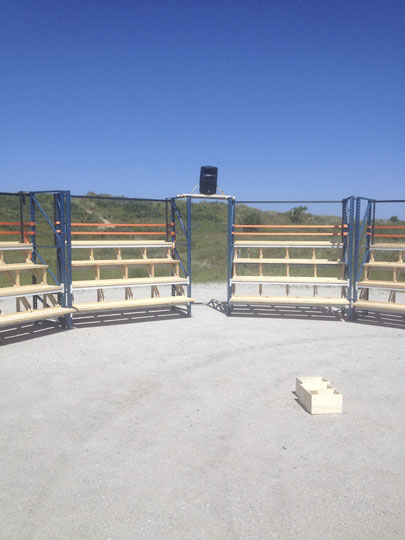 Flexibility, at it's best, can allow a space to try things out, to doubt and to adapt.
And travelling like a tourist to many different places and situations, this scenography will need the talent of adaptation more than anything else.
Maybe this circle will once be something else because a new situation forces it to change.
2014
thanks to: Karolien Derwael, Marc Dewit, Sander Michiels, Etienne Guilloteau, Claire Croizé, Pol Matthé, Guy Swaegers (Kopspel), Peter de Goy en Wasim Assasa, Time Circus, Klein Verzet, Zimmer vzw en de techniekers van Buda
scenography for "Primitive" by Action Scenique
concept and choreography: Claire Croizé
dancers: José-Paulo dos Santos, Youness Khoukhou and Radouan Mriziga
artistic assistant: Etienne Guilloteau