Atelier II
A scenography for an improvisation piece by Meg Stuart/Damaged Goods on the beach of Oostende, Belgium. The scale model of this space was made with our hands in the sand. We were sitting in a circle around it.
Everyone could freely change the model while talking about it. (As a result of this, I believe, not so many words were needed).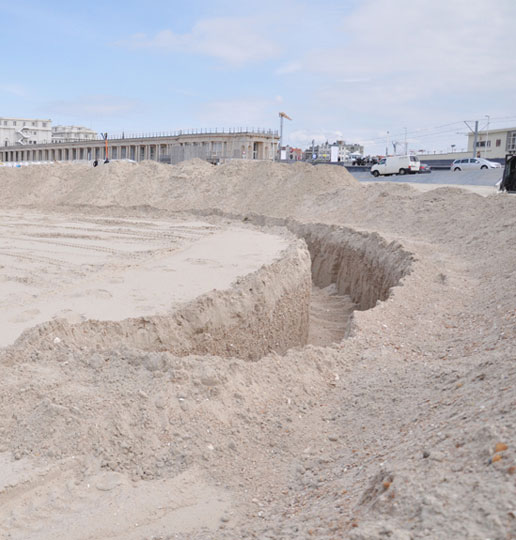 First, we started digging a circle. We wanted the audience to sit 360° around the action and we tried to resist the dominant perspective of looking towards the horizon with its setting sun.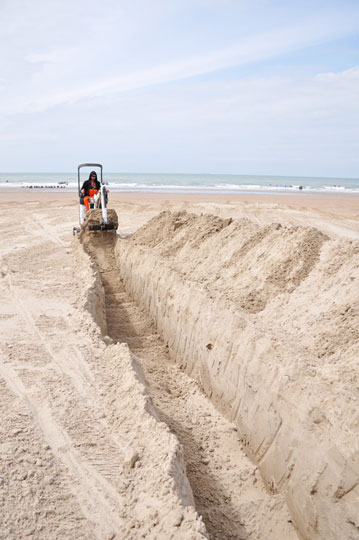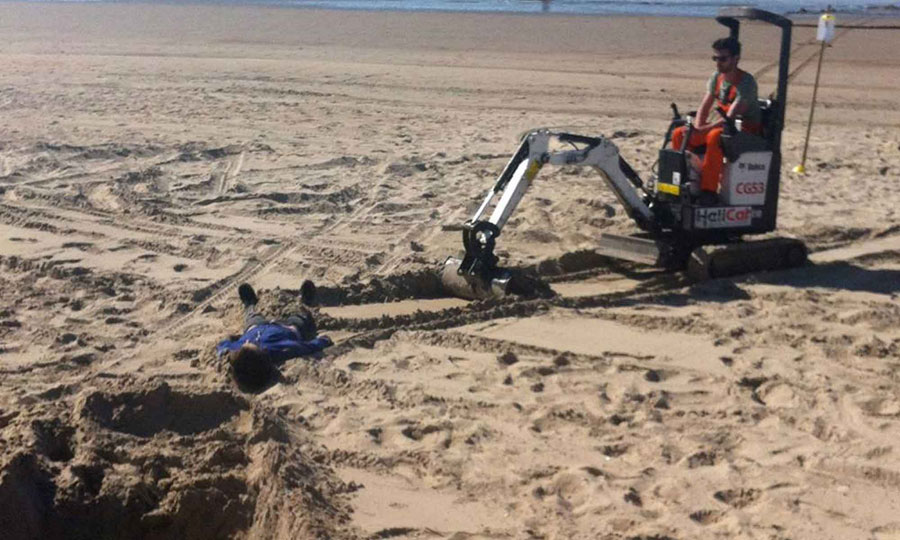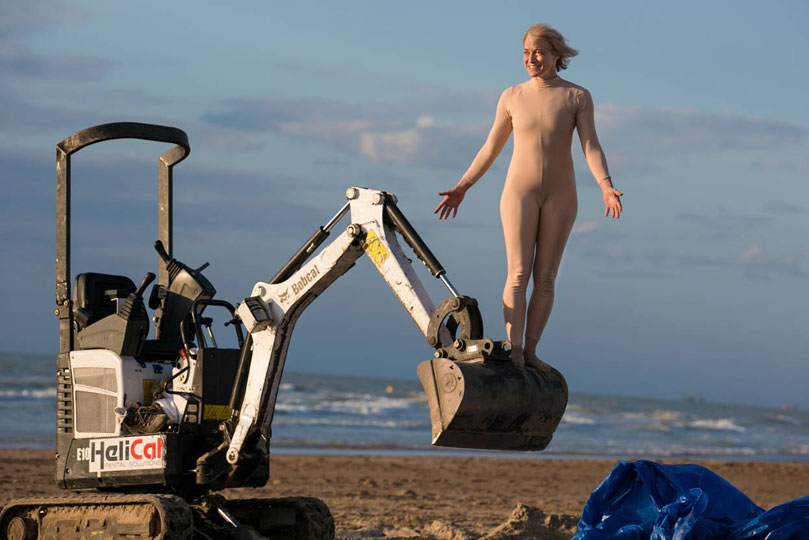 In the end it turned out we had no choice but to open the circle and allow the horizon to function as a classical theatre backdrop.
2012
An improvisation project with Brendan Dougherty, Jean-Paul Lespagnard, Anja Müller, Roger Sala Reyner, Meg Stuart, Menno Vandevelde, Eline Verzelen and Robrecht Ghesquiere
production: Damaged Goods (Brussel), Vrijstaat O. (Oostende)